Our Legacy and What We Leave Behind
https://jasonstadtlander.com/wp-content/uploads/2019/12/the-future-we-leave.jpg
1707
1280
Jason Stadtlander
https://secure.gravatar.com/avatar/005a188b0f881a33cb85960dca72b8e2?s=96&d=mm&r=g
The movie "The Road" starring Viggo Mortensen and Kodi Smit-McPhee is a movie based on the Pulitzer Prize-winning author Cormac McCarthy's book, "The Road." For those who haven't seen the film, it is an extremely powerful film about hardship, the love of a child and survival instincts. The book is also an incredible read, but difficult.
That movie – and my novel, The Steel Van Man – have made me wonder about the connection to our children and families, and to ask myself what lengths I might be willing to go to protect my family.
I can attest to my own experiences and feelings toward family, children and the overwhelming need to protect them.
A Family to Live or Die for . . .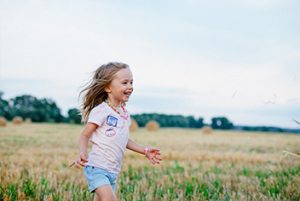 For those of you who do not know, I have two children of my own, and I can say without thinking about it, I would kill to protect them. When I am gone from this world, all that will remain of me will be the words I leave behind and my children. Although I hope my writing endures, my children are paramount in all that I do, see, breathe and speak.
In The Road, a father is trying to guide his son to safety, and in doing so,  shows him what is right and what is wrong. At one point, attempting to protect the boy, the man steals the clothes from another man who has just robbed them. The boy later encourages his father to return the clothes to the man and leave behind food for him, showing the father what it means to retain a level of humanity during a time of distress and societal collapse.
At what cost do we allow humanity and society to influence our families? If you have children and are at home reading this, look at your children right now. If you are at work reading this, look at a picture of your children – I'm sure you have one around. What are their lives worth? What is their safety worth? Looking at your child playing on the floor or smiling up at you from that photo. You know that you will do absolutely anything to protect that innocent life. Your needs are (should) be secondary to theirs. You will carry the world on your shoulders, plow through any obstacle and face any challenge to help that little person – that little human who is part of you and someone else. You will help them to become someone special, to be more than you are right now.
Now, look at this from a different perspective. Times are constantly changing, rules of society changing. Some rules for the better and some not. How far will we allow humanity to dictate the final outcome of our children? How much do we allow society to control and skew the perspectives of our children for the betterment of society?
We as a species fight all the time over politics, race, gender classification, and religion. Your race doesn't matter; neither does your class, gender classification, your spiritual denomination or your job. I know that sounds harsh, but it's true. It matters to you, but in the great scheme of things none of this matters when it comes to the responsibility of raising your child. Hell, none of them really matter even when you don't have children. In the end, when you are gone from this world, you are gone for good. Take control of the world around by starting with yourself and your family. Concentrate on what you can change in the immediate, then focus on what seems impossible to change.
Complicated Times – Simple Rules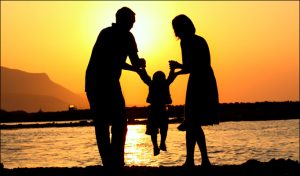 We live in an age of over-stimulation, an age of instant information, social media and media overload. These access points are constantly trying to change our perspective on the world around us. Worse, they are trying to change the perspective of our children, parents be damned.
In our home we have five (primary) rules:
Treat others with respect
Expect respect, but fight for it if you don't get it
Eat dinner with no television, computers or phones while sitting AT the table – every night
Never hit someone, but know how to defend yourself
Never, ever lie to those you love
The most important thing to take away from all of this is; Believe in yourself and what you feel is right deep down in your heart, and what you know will guide your child in the right direction.
Because in the end. . . they are what we you leave behind. Our children are what we all leave behind.